Our Staff
Read more about our staff members below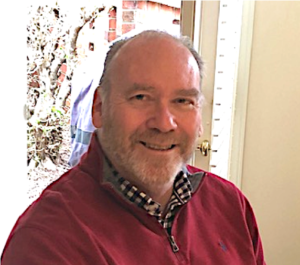 Danny Trapp
Pastor


Rev. Danny Trapp joined Robinson Presbyterian Church as our full-time pastor on March 1st, 2021, after serving us as a supply pastor a few Sundays in January and February. Danny is a native of Sumter SC and a graduate of Wofford College and Union Presbyterian Seminary at Charlotte. He has been married to Scottie for 36 years and they are parents to adult daughters Simmons Purdy, 31 and Catherine Trapp, 28. They have lived in Charlotte for 35 years, the last 33 of them in the Cotswold neighborhood.
D
anny took a circuitous route to ministry. After college graduation he became a management trainee at NCNB (Bank of America) and worked in various finance and banking positions in Columbia and Charlotte for 25 years. Life-long Presbyterians, Danny and Scottie joined Myers Park Presbyterian church in 1989 and immediately became involved in the life of the church. Danny began feeling a pull toward ministry in the mid-1990's and, by his own account, "fought the call for 10 years" before enrolling in seminary in 2007. This move coincided with a vocational shift and he left the corporate world to manage a non-profit program that worked with the court system on alternative sentencing for felony offenders and later ran the case management team for the county pretrial release program.
While in seminary Danny was a popular supply preacher in the area and served for over a year as the stated supply for Star Presbyterian Church in Montgomery County. Since his graduation in 2013 Danny has served as the Executive Director of the interfaith group Mecklenburg Ministries, Designated Pastor of First Presbyterian Church in Lincolnton NC and Interim Pastor for Philadelphia Presbyterian Church in Mint Hill. A member of the Presbytery of Charlotte, Danny currently serves on the Committee for Preparation for Ministry (CPM).
When not working in or for the church, Danny enjoys spending time with Scottie, his children and the triplets as well as reading mystery and thriller novels, visiting breweries and attending live baseball games and music events. Litchfield Beach SC is a favorite place of respite for the Trapp family.
Maureen Mohr
Preschool Director
Maureen has been teaching at RPC Preschool for over twenty years. She began as a classroom teacher, and taught for 19 before taking on the role of Director. She has a passion for all of her students that is evident in all that she does at the Preschool.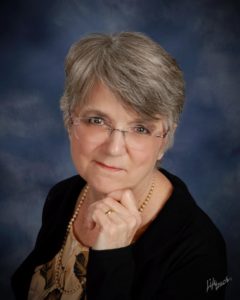 Anne Kimball
Music Director & Organist
Anne Kimball earned her degree in piano performance from UNCG and has taught piano, performed on piano, organ, harpsichord and directed small ensembles or choirs for many years. Currently, she studies organ with James O'Dell at Central UMC in Monroe and is a member of the American Guild of Organists, Charlotte Chapter. Anne has had many adventures in music including singing for 8 years in a 150+ member community choir in Alaska which performed with orchestras, singing in a professional Charlotte A Capella group called "The Holiday Singers", accompanist for the Union Chorale for many years, music director/organist for The Gold Tones at Plantation Estates where this senior choir performed Handel's Hallelujah Chorus with organ accompaniment as part of their annual Christmas concert. In addition, she directs and plays for a small ensemble of singers named "Amazing Grace" which specializes in Sacred Harp and Country Western themed sacred music. Robinson Presbyterian has been a wonderful place to play the organ. The people at Robinson love all kinds of sacred music styles. Thank you, Robinson for this opportunity to serve you and our Father above in worship each week..
Carrie Tucker
Custodian
Always sweet and always smiling, Ms. Carrie works hard to take great care of our church.
Ezequiel Silva
Custodian
Hard working, and with a heart full of Christ, Ezequiel is our newest member of staff and is dedicated to taking excellent care of Robinson.