Our Staff
Read more about our staff members below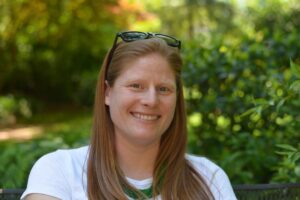 Caroline East
Minister
Caroline East grew up in Charlotte and was active as a young person at Covenant Presbyterian church. She is a graduate of Sewanee: The University of the South and Princeton Theological Seminary. Caroline has been an ordained Minister of Word and Sacrament in the Presbyterian Church, USA for 12 years. She has served congregations in Anderson, SC, Pinetops, NC and is currently the chaplain at Sharon Towers- the Presbyterian retirement community in the South Park area of Charlotte.
A former board member of Young Clergy Women International, Caroline is passionate about issues of social justice within the church. She believes that small congregations can be mighty and that they are often best poised to serve the community and their members with grace and compassion.
Caroline, her son John, and their 12 year old English Setter love Friday night pizza and movies, as well as spending time outdoors in the garden.
Tomasz Robak
Choir Director & Organist
Tomasz Robak is a Polish-American who grew up in Chicago. He's been working in churches most of his life and although the piano is his first love, the organ has always been a constant in his life as well, as has singing, and choral singing in particular. Tom's music degrees, including his doctorate from Peabody Conservatory, are in piano performance. He also have an Associate diploma in organ (master's equiv.) from the American Guild of Organists.
Tom's full-time work in the area is at Davidson College where He is the departmental collaborative pianist and instructor of organ. He accompanies and coaches vocalists and instrumentalists, and accompanies the college choirs. Most recently He's been playing as an extra keyboardist with the Charlotte Symphony and have done various other things both regionally and nationally.
If you'd like to know more, feel free to check out his bio on his website:
www.tomaszrobak.com
Tom is married to Isabella and they have 3 children, Evelina, Sebastian and Adam.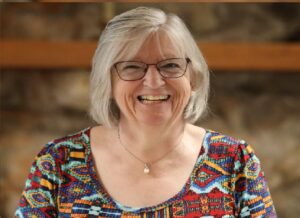 Maureen Mohr
Preschool Director
Maureen has been teaching at RPC Preschool for over twenty years. She began as a classroom teacher, and taught for 19 before taking on the role of Director. She has a passion for all of her students that is evident in all that she does at the Preschool.
Ezequiel Silva
Custodian
Hard working, and with a heart full of Christ, Ezequiel is our newest member of staff and is dedicated to taking excellent care of Robinson.