Our Staff
Read more about our staff members below
Maureen Mohr
Preschool Director
Maureen has been teaching at RPC Preschool for fourteen years. She took on the role of Assistant Director four years ago, and is now honored to be stepping up into the role of Director. She has a passion for her students that is evident in all that she does at the Preschool, and loves her job there as a teacher.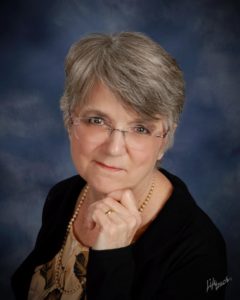 Anne Kimball
Music Director & Organist
Anne Kimball earned her degree in piano performance from UNCG and has taught piano, performed on piano, organ, harpsichord and directed small ensembles or choirs for many years. Currently, she studies organ with James O'Dell at Central UMC in Monroe and is a member of the American Guild of Organists, Charlotte Chapter. Anne has had many adventures in music including singing for 8 years in a 150+ member community choir in Alaska which performed with orchestras, singing in a professional Charlotte A Capella group called "The Holiday Singers", accompanist for the Union Chorale for many years, music director/organist for The Gold Tones at Plantation Estates where this senior choir performed Handel's Hallelujah Chorus with organ accompaniment as part of their annual Christmas concert. In addition, she directs and plays for a small ensemble of singers named "Amazing Grace" which specializes in Sacred Harp and Country Western themed sacred music. Robinson Presbyterian has been a wonderful place to play the organ. The people at Robinson love all kinds of sacred music styles. Thank you, Robinson for this opportunity to serve you and our Father above in worship each week..
Carrie Tucker
Custodian
Always sweet and always smiling, Ms. Carrie works hard to take great care of our church.